CSR
MARUHAN Investment Asia Pte. Ltd. (MIA) believes that CSR activities should be conducted on a daily basis and not as a special initiative. MIA will contribute to society as much as possible through our business to create a better life for everyone.
Activities of SATHAPANA Bank Plc.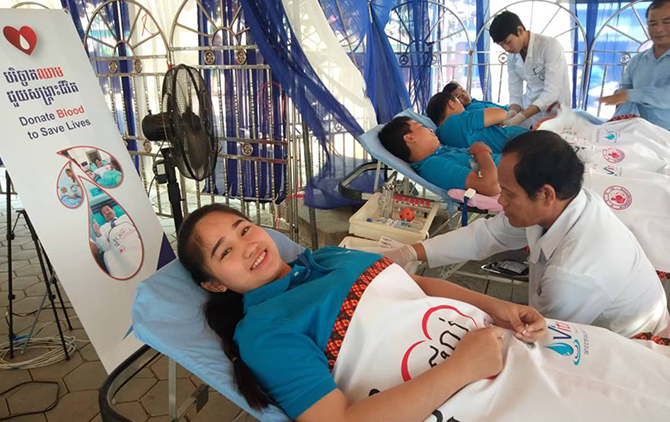 SATHAPANA Bank Employees Support National Blood Transfusion Center Through Blood Donation
With the theme "Donate Blood to Save Lives.", SATHAPANA Bank, in cooperation with the National Blood Transfusion Center organized an employee blood donation.
SATHAPANA Bank has been organizing this blood donation campaign annually. This impactful event helps unfortunate people who urgently need blood to save their lives. In addition to contribution to the blood supply of the National Blood Transfusion Center for future needs.
SATHAPANA Bank will continue to strongly support the health sector in Cambodia and work closely with the country's National Blood Transfusion Centre to organize such a meaningful and beneficial event for the following years to come.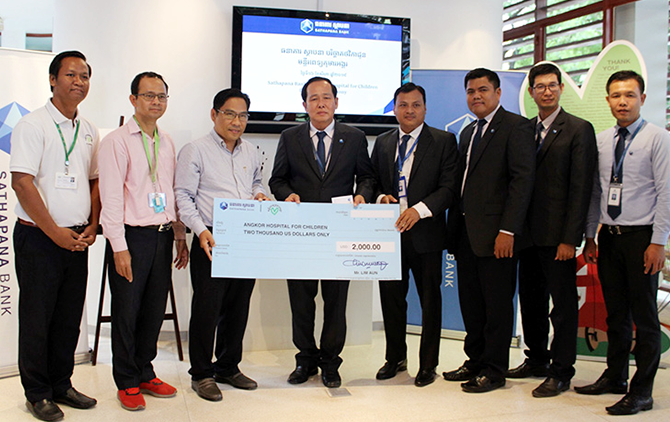 SATHAPANA Bank Donates to Angkor Hospital for Children
SATHAPANA Bank donated US$2,000 to Angkor Hospital for Children in Siem Reap Province in support of the hospital's continuing effort of providing free, comprehensive and quality clinical services to children from every place in the Kingdom of Cambodia.
The hospital plays a very important role not only in the treatment of children but also in training medical staff and health presentation to communities. The hospital also reimburses the traveling cost of patients who need it, provides sleeping quarters for families of children who are undergoing treatment and even offers food and cooking facilities that go with nutritious cooking recipes.
SATHAPANA Bank continues to strongly support the health sector in Cambodia and to work closely with institutions that provide access to medical care services for the needy people of the country.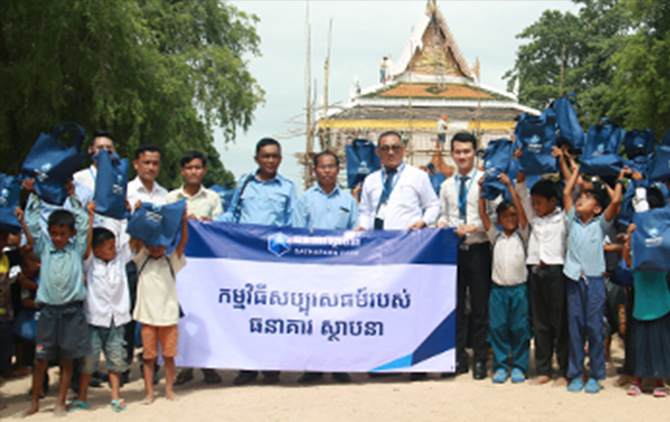 SATHAPANA Bank Donates Equipment and School Supplies to Yukunthor Primary School
SATHAPANA Bank donated much-needed school supplies and equipment to Yukunthor Primary School, located at Chhnoktru Commune, Boriboar District in Kampong Chhnang Province, to help the school in their efforts to recover after the school was destroyed by a fire.
The donation was SATHAPANA Bank's commitment to provide assistance to the educational sector in Cambodia.
Activities of SATHAPANA Limited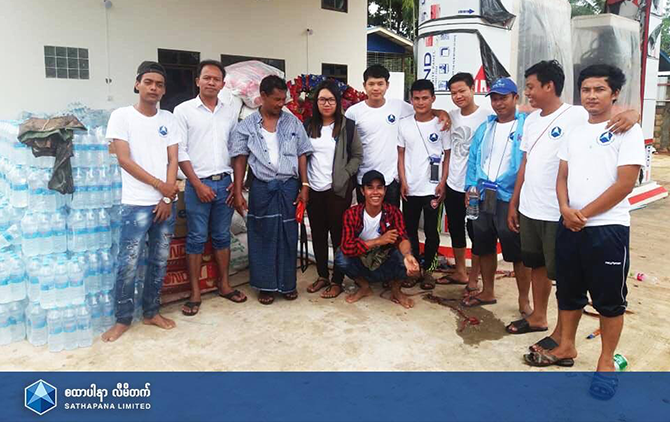 Donation for Flooding Victims at Mon State
Helping to those who are affected in the time of disaster and crisis, especially vulnerable people is the moral responsibilities of the society. SATHAPANA Limited has donated rice, instant noodles, purified water, medicines and other accessories to more than 700 households at Shin Saw Pu ward, Yan Myo Aung ward, U Lay village, and Kawkalaw village in Kyeikmayaw Township where badly affected during the time of flood in Mon State.
SATHAPANA Limited also donated 50 bags of rice to Mon State Government to distribute to needy people in other disaster-affected areas.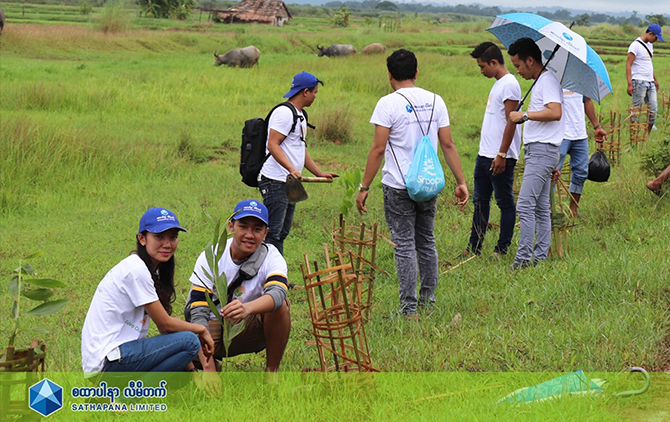 Monsoon Tree-Planting Festival 2019
With aiming to participate in the activities which support environmental conservation and restoration, SATHAPANA Limited held monsoon tree-planting festival at Kankalay-Myaukchawkone village connection road, in Kankalay village tract, Dikeoo township, Bago region, today morning with the cooperation, supervision, and guidelines by the Department of Forest, Dikeoo township.
More than total number of 1.000 tree saplings consisting of teak, padauk, khayay, and neem trees were planted on the side of the road with the difference of 10-feets each other till two villages are connected.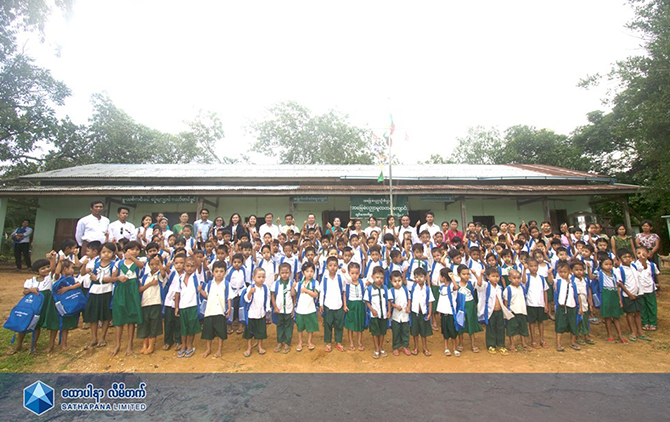 Donation of Bags and Stationary
With aiming to participate in contribution of educational advocacy in local community, SATHAPANA Limited has donated exercise books and stationery items to total 200 students of Kwin Kauk Basic Primary School at Tharpaung Township and Pyeikta Basic Primary School at Ngapudaw Township, Ayarwaddy Division.